Warren Buffett's Berkshire Hathaway loaded up on its own stock
November 16, 2020 Update: Warren Buffett's Berkshire Hathaway bought almost $13 billion worth of its own stock during the third quarter, amounting to more than 45 million shares at an average price of about $206. The was the largest stock buyback ever in the company's history. In the previous quarter, the conglomerate bought $5.1 billion worth of its stock, marking a record buyback at that time.
According to Yahoo! Finance, there's speculation that Buffet repurchased another $2.4 billion worth of Berkshire Hathaway shares in October because they fell even more between Sept. 30 and Oct. 26. It's not uncommon for companies like Berkshire to buy back their stocks when they feel they are undervalued or when sentiment has become bearish.
Dan Loeb quotes Warren Buffett in a letter after blasting him in 2015
October 8, 2020 Update: Dan Loeb of Third Point had harsh words for Warren Buffett in 2015 when he called him a hypocrite. However, in a recent activist letter to Walt Disney Company, he quoted the "Oracle of Omaha."
Business Insider reports that Loeb referenced a 1979 quote from Buffett saying that "companies get the shareholders they deserve." He called on Disney to stop paying dividends and pour the money into its Disney Plus streaming service instead. He added that the company "deserves growth-minded, long-term oriented investors," and he believes a strategy that revolves around using the company's resources to drive growth in its streaming business will attract them.
In 2015 during the SkyBridge Alternatives Conference, he said he loved reading Warren Buffett's letters and "contrasting his words with his actions." He noted that Buffett criticized hedge funds, but he had the first hedge fund, and he criticizes activists, but he was the first activist. He also said that the Berkshire Hathaway boss "has a lot of wisdom" but that "we need to be aware of the disconnect between his wisdom and how he behaves."
"Successful Investing takes time, discipline and patience. No matter how great the talent or effort, some things just take time: You can't produce a baby in one month by getting nine women pregnant." — Warren Buffett
Referred to as the "Sage" or "Oracle" of Omaha, Warren Buffett is widely viewed as one of the most successful investors in history. Buffett's Berkshire Hathaway conglomerate is one of America's largest companies and has dozens of subsidiaries, including in railroads, insurance, and energy, Berkshire Hathaway posted $182 billion in 2013 revenue and $19.5 billion in net income. Buffett moved to 3rd richest on Forbes' 2015 list of the world's richest, up 4th richest in 2014 but he is still inking big deals, Buffett's Berkshire Hathaway bought battery maker Duracell from Procter & Gamble in November 2014 for $4.7 billion.
Beginnings
A generous philanthropist, he bested his own giving record in July 2014, giving away Berkshire shares worth $2.8 billion, primarily to the Bill & Melinda Gates Foundation but also to his children's foundations, bringing his lifetime giving to nearly $23 billion. Buffett says his best investment was buying Benjamin Graham's book "The Intelligent Investor" in 1949. He later studied under Graham before moving home to Nebraska and acquiring a struggling textiles company in 1962, Berkshire Hathaway. In early February 2015, it was the fourth most valuable public company in the U.S. with a market capitalization of $355 billion.
Warren Buffett was born in Omaha in 1930 and started his early education in Omaha Rose Hill Elementary School. His father's, Howard Buffett and was a U.S. representative and was a harsh critic of New Deal interventionist foreign and domestic policy. Buffett's father was first elected as a the member of Congress in 1942, a year after Buffett brought his first stock.
Early life
During 1941, when Warren Buffett was just 11 years old, he brought his first stock; 6 shares of Cities Service preferred stock [3 shares for himself, 3 for his sister, Doris], at a cost of $38 per share. The company falls to $27 but shortly climbs back to $40. Warren & Doris sell their stock. Almost immediately, it shoots up to over $200 per share.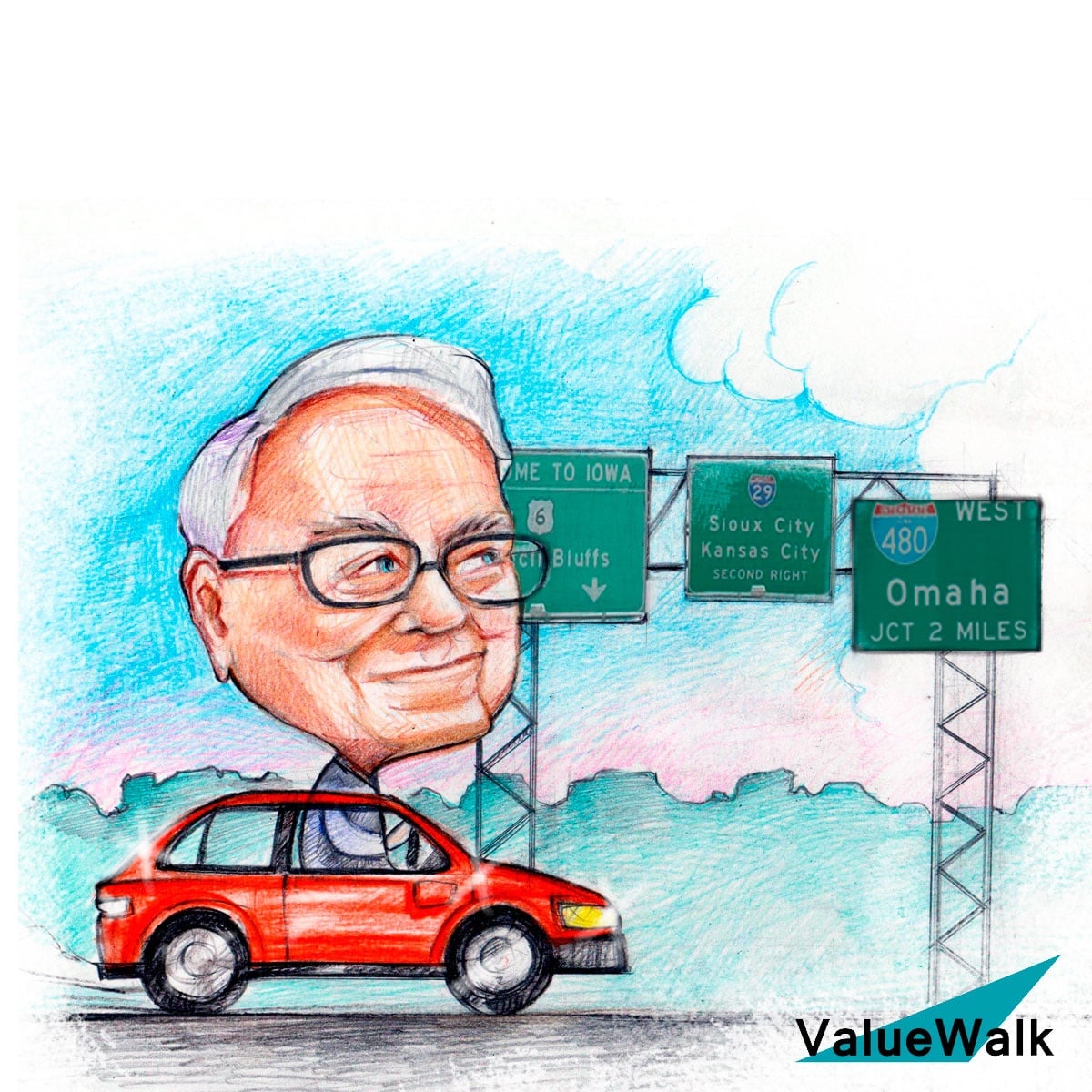 Afterward, Buffett moved with his family to Washington, DC and was enrolled at Alice Deal Junior High School, where he finished his elementary school. In 1944, he filed his first income tax return.
Washington Post
By 1945, Warren, is making $175 monthly delivering Washington Post newspapers. At the age of just 14 he has saved more than $1,200 and used this money to buy 40 acres of farmland. In 1947, his senior, Buffett decided to invest $25 with a friend to buy a pinball machine and put it in a nearby barbershop. Within few months, their business started to grow and from that one machine, they were able to save enough money to buy more machines.Within months, he owns three machines in three different locations. The business is sold later in the year for $1,200 to a War Veteran.
In 1950, when he was only 20 years old, he saved $19,800.  In 1952, he went to GEICO insurance company in Washington, DC. There he met its Vice President Lormer Davidson and with him he discussed the insurance business. GEICO still plays an important role in Buffett's investment life as it is a major investment in Berkshire Hathaway.
GEICO
After high school, Buffett went on to graduate from Columbia University. First, he wanted to work for Wall Street but later decided to work in Omaha as a stockbroker and also took Dale Carnegie's course on public speaking.  This course enabled him to teach the "Investment Principles" at the Omaha University. Most of his students wer