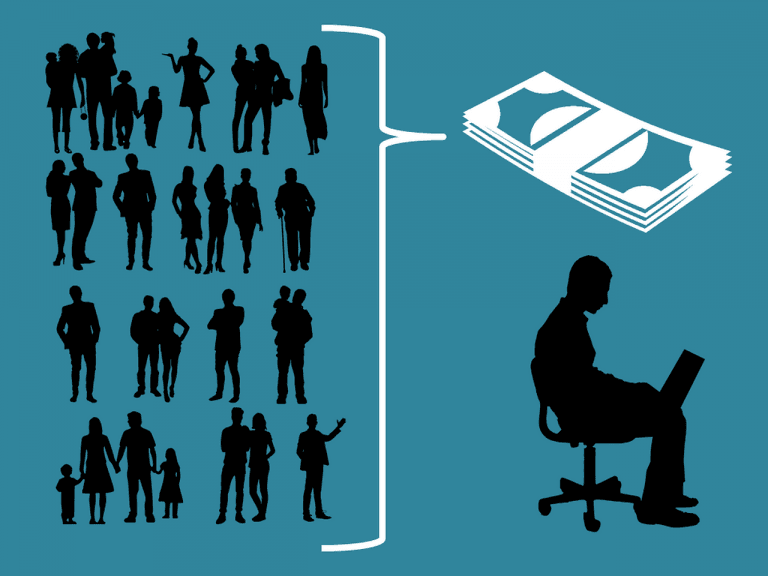 Venture capital is a high-risk, high-reward business. VCs have to make accurate predictions. Most of the time, those predictions go wrong. But some of their bets go right, delivering upward of 100x return on their initial investment. And these small number of right bets more than makeup for losses from other investments. Here we take a look at the top 10 best venture capital bets of all time.
VCs have a knack for identifying tiny startups that could one day become a household name. They show a lot of faith in a small number of startup founders, and follow through patiently for years as the founders turn their startups into unicorns or decacorns.
Market intelligence firm CBInights has compiled a list of the best venture capital bets of all time. The ranking is not based on valuations of startups. WeWork's valuation dropped from $47 billion to $10 billion within a matter of weeks. Instead, the ranking is based on successful exits through IPOs or acquisitions.
Seth Klarman's 2021 Letter: Baupost's "Never-Ending" Hunt For Information
Baupost's investment process involves "never-ending" gleaning of facts to help support investment ideas Seth Klarman writes in his end-of-year letter to investors. In the letter, a copy of which ValueWalk has been able to review, the value investor describes the Baupost Group's process to identify ideas and answer the most critical questions about its potential Read More
10- Delivery Hero
The European food delivery company went public a couple of years ago at a valuation of $5.1 billion. Just two years before its IPO, Rocket Internet had acquired a 30% stake in Delivery Hero for $560 million. Rocket Internet had also merged its portfolio company Foodpanda with Delivery Hero, increasing its stake to 37.5% in the rapidly-growing food delivery service.
9- JD.com
Beijing-based JD.com is the biggest competitor to Alibaba's Tmall in the Chinese B2C e-commerce market. Chinese PE firm Capital Today invested $10 million in JD.com in 2006. Eight years later when JD.com went public, Capital Today's stake had ballooned to $2.4 billion. Walmart became an investor in JD.com in 2011. The US retailer owns 12% of JD.com. The Chinese e-commerce market has been growing at 25%+ for more than a decade.
8- Alibaba
Founded by Jack Ma, the Chinese online retail behemoth went public in 2014, raising $22 billion at a valuation of $231 billion. The company currently has a market cap of $520 billion. Alibaba is by far the most successful venture capital bet Masayoshi Son of SoftBank has ever made. Back in 2000 when Alibaba was a small player, SoftBank acquired a 34% stake in the company for just $20 million. Masayoshi Son met with 20 Chinese Internet entrepreneurs, and decided to invest in only one of them. The rest is history!
7- UCWeb
UCWeb is a Chinese Internet company founded in 2004. It offers the popular UC Browser, UC News, and a mobile-only search engine. Alibaba acquired UCWeb in a deal that valued it at $4.7 billion in 2014. Alibaba made its first investment in UCWeb in 2008, and continued to invest in it through 2014. But even before Alibaba came into the picture, Morningside Ventures and Ceyuan Ventures had invested $10 million in UCWeb in 2007.
6- King Digital Entertainment
The maker of popular game Candy Crush Saga went public in 2014 at a valuation of $7.08 billion. Apax Partners and Index Ventures invested in King Digital in 2005. Apax acquired a 45% stake for $36 million. When the company went public in 2014, Index Ventures sold its 8% stake for $560 million. Apax Partners exited when Activision agreed to acquire King Digital for $5.9 billion. Apax made an estimated 100x return on its initial investment.
5- Snap
Snap went public in 2017 at a valuation of $25 billion. The market cap has since declined to $20 billion. The company has been struggling to grow its user base as Facebook and Instagram stole most of the features that made Snapchat unique. Lightspeed Venture Partners made a seed investment of $480K in Snapchat in 2012, and had invested $8 million in the startup before its IPO. Benchmark Capital invested $13.5 million in Series A round in 2013. When the company went public, Lightspeed Venture's stake had swelled to $2 billion and Benchmark's investment was worth $3.2 billion.
4- Cerent
Cerent was an optical equipment maker founded in 1997. Kleiner Perkins Caufield & Byers had invested $8 million and owned a 30.8% stake in the company. Many other VC firms came onboard in Cerent's Series C and D funding rounds. But none of them reaped as much reward as Kleiner Perkins Caufield & Byers, whose $8 million stake had grown to $2.1 billion when Cisco acquired Cerent for $6.9 billion in 1999 at the height of the dot-com bubble.
3- Groupon
Founded in 2008, Groupon is an online marketplace that connects merchants with subscribers. It went public in 2011, raising $700 million from investors at a valuation of $13 billion. New Enterprise Associates' 14.7% stake in the company was worth $2.5 billion at IPO. New Enterprise Associated was the sole investor in Groupon's $4.8 million Series A round, and also participated in the $30 million Series B round.
2- Facebook
Despite all the controversy Facebook finds itself in today, it has been one of the best venture capital bets of all time. Back in 2005 when it was still known as "Thefacebook," Accel Partners and Breyer Capital poured $12.7 million Series A for a 15% stake at a valuation of $87.5 million. Peter Thiel, who had funded Facebook's seed round with $500K, didn't invest in the Series A round because he thought Accel Partners and Breyer Capital had overvalued the company. Accel sold a portion of its Facebook shares in 2010. When the social networking giant went public at a valuation of $104 billion in 2012, Accel's remaining shares were worth $9 billion.
1- WhatsApp
According to CBInsights, WhatsApp is the best venture capital bet of all time. Even though WhatsApp barely generated any revenue at the time, Facebook purchased it for a staggering $22 billion in 2014. Sequoia Capital was the sole investor in WhatsApp's $8 million Series A round in 2011. Sequoia was also the sole investor in its Series B round. Sequoia's $60 million investment had grown to $3 billion when Facebook acquired WhatsApp, a 50x return in less than three years!
Updated on